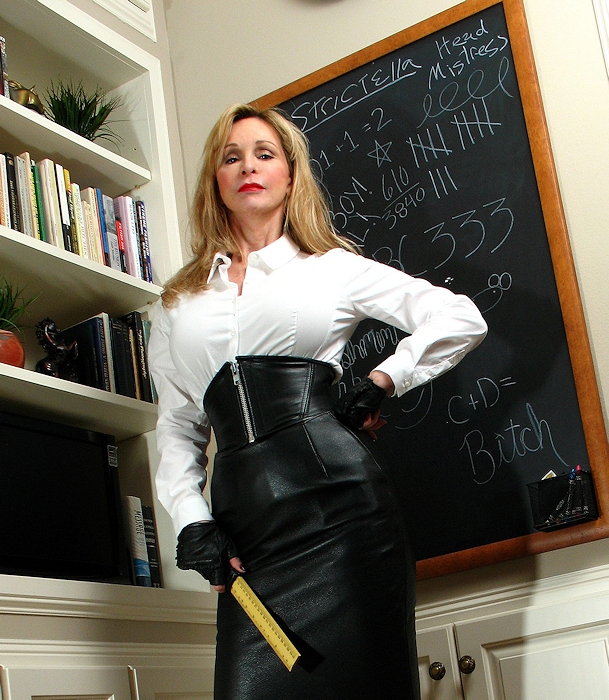 Originally I played underground with a few devoted slaves of long term servitude. After gaining a great deal of experience and growing enjoyment in the BDSM related arts, Dominatrix friends began to bring their slaves to me for additional training and to share ideas. The variety of scenarios were so enjoyable to me, I made the decision to open up my fully equipped facility, "The Iron Gate" for meeting and training new slaves.
I am an award winning Lady Citizen of the legendary Femdom micronation, The Other World Kingdom. I was privledged to be one of only 18 US women who were granted citizenship before the OWK closed in 2011. I am also the Head Mistress of the International ClubFEM® organization which is a worldwide network of chapters that produce regular events for the lifestyle Femdom community.
Having been a fetish dresser and fashionista my entire life, I have accumulated a vast wardrobe of unusual items in leather, rubber, PVC, etc. The rooms at my private facility are well developed and fully equipped, providing lovely play spaces for varied moods and styles. I am well versed in many play scenarios ranging from light sensual to heavy corporal, and I enjoy all sorts of dungeon games… games of chance, challenges, etc.
I find BDSM to be a highly individual experience so, whether you are a novice or an experienced player, don't be afraid to confess your true desires and fantasies to me as I will likely find them interesting. If you want to spend time with a beautiful, intelligent lady who happens to love being in charge, we'll get along fine.
I maintain an ultra private, upscale inner loop location in the East Montrose District of Houston where you will feel very discreet and protected by me.
~ Mistress Ella Strictland